Aventuras Café


Aventuras Café
Our owners, Alberto and Marielos, started Aventuras Tropicales – a sustainable tourism business – in 1992.
Since then, Alberto has been leading kayak tours on the Gulfo Dulce and takes pride in sharing education and adventures through the mangroves.
In 2021, we opened Aventuras Café; a family-owned and operated restaurant located in the heart of the Osa Peninsula, in Costa Rica.
Our mission is to provide delicious and healthy meals while taking advantage of the local harvest. Some of our specialties include our coconut yuca cake, tuna burger, chicken fajitas, carrot cake, and our fresh roasted coffee – hot or cold!
We are proud to be situated in Osa, what was named by National Geographic to be the "the most biologically intense place on Earth," and conveniently located 700m from Puerto Jimenez airport.
We look forward to serving you and your family while leaving you with satisfied bellies and memories to last a lifetime.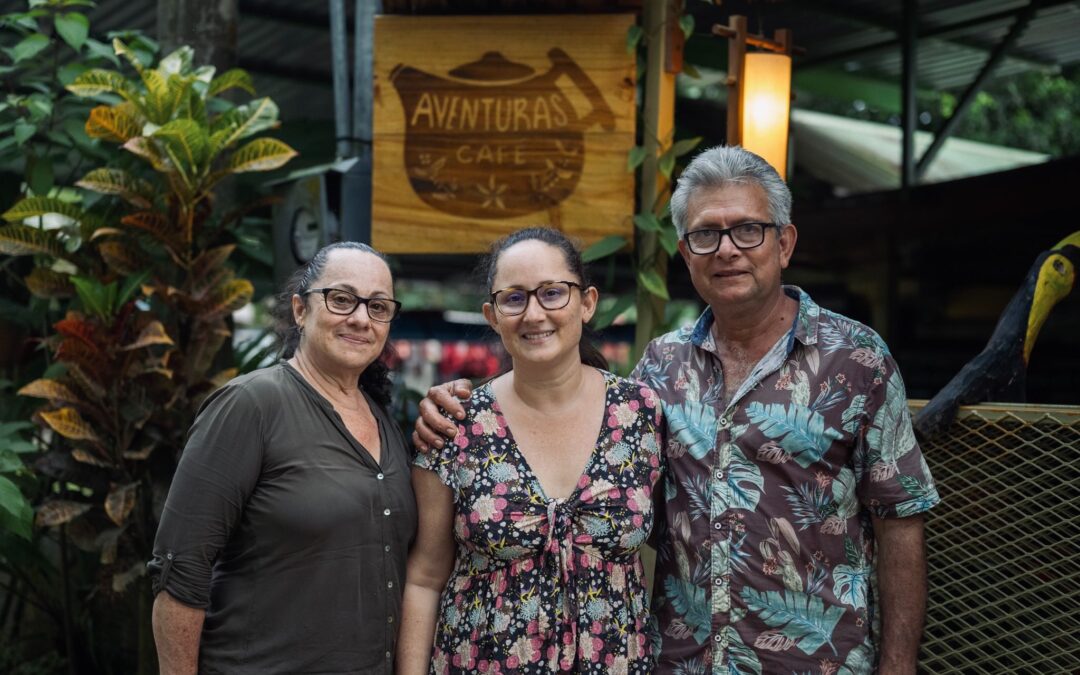 In December of 2021, we met a group of unique individuals from Canada who fell so in love with our coffee and family, that they wanted to show their appreciation by building us a fresh website. They wrote a short feature on our café below:
In January of 2022, some of our RT Family had the opportunity to escape the Canadian cold weather and travel to the Osa Peninsula in Costa Rica. 
read more
Call us:

+506 8936 8113

Send us a WhatsApp Message:

+506 8936 8113

Email us:

aventurascafe@gmail.com

Address:

Aventuras Café Golfo Dulce, Pueblo Viejo de Puerto Jimenez, 60702, Puerto Jimenez, Costa Rica.
Dry Season: December to April

Sunday

Closed

Monday - Saturday

8:00am - 7:00pm
Green Season: May to November

Sunday

Closed

Monday - Saturday

10:00am - 7:00pm